Loving God, Making Disciples, Blessing All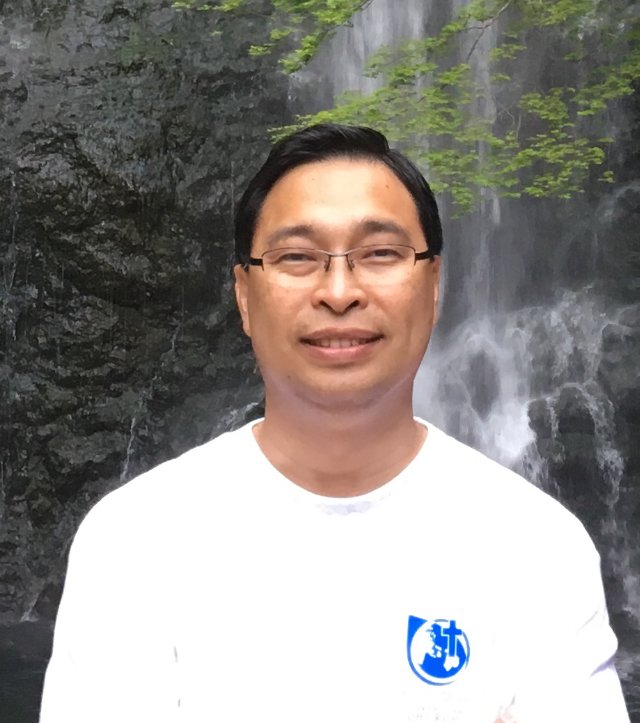 Joseph Ricohermoso
Pastor
Pastor Joseph is from the Philippines and is a husband to Jo Ann and a father of three. He has come to Japan with the hope of proclaiming the good news of God's love and salvation through Jesus Christ. He enjoys listening to classical music and jazz, reading the latest news stories, and being close to nature.
Andrew Morrison
Finance Ministry
Andrew is the gentleman on the team.Although he is new to the team, he and his family have been part of the church family for 3 years and he brings calm to what can sometimes be a chaotic environment.
Hanna Morrison
Finance Ministry/Japanese Affairs
Hanna is an all-round champion. She can sing, dance and do anything related to music. She is always ready to lend a helping hand where needed and puts her heart and soul into everything she does at church. With Andrew, she has been a valuable part of the Sunday School leadership as well.
Imee Manulat
Children's Ministry Coordinator
Imee is the one you go to when you need help with anything. She is always ready to help out and especially when it comes to the Kids Ministry, Imee has a heart made for this. It is her calling and she does it with the utmost passion and dedication. It's difficult to imagine things functioning without Imee.
Bradley Mawer
Translation Ministry Coordinator/ Evangelism Ministry
Bradley loves having a good time and to get him to be serious even for 2 minutes is a challenge. However, that's what he enjoys the most – challenges. He likes to make sure that we are all having a good time while serving God and serving the Church.
Lloyd Belleza
Fellowship Ministry Coordinator/Auditor
Lloyd can do anything. If you want something done, talk to Lloyd. His reach goes beyond his Ministries to touch everyone at church. Be it the Youth Group, Young Adults, Technical Support, words of wisdom, suggestions, brilliant ideas, all of that falls under Lloyd's domain.
Jo Ann Ricohermoso
Worship Ministry Coordinator, MIC Eikaiwa Coordinator
Jo-Ann brings the love and the care that sustains us. She is caring and loving and besides being a big help and support to Pastor, she always has our backs and takes care of all of us and makes sure that we are all mentally and physically in the best shape to serve God. Jo-Ann is the pillar of the group.
Pierre Babineau
Church Maintenance; Music & General Affairs
Pierre has been the rock of MIC for a long time now. He has been with us through all the changes that we've been through and is the one we go to when something or anything is not 'right'. Leave it to Pierre and he will work his magic. A reliable hand and an 'in-tune' ear.

Mutsumi Moreno
Thank You for Your Service
Mutsumi-san has been a faithful leader at MIC for the last year and a half. She is always so enthusiastic to serve the Lord and has a real passion for more Japanese people to come to know the real true God. Sadly, Mutsumi-san will be moving to the US from March, 2022. We will miss you and we thank you for your love, dedication and service. God bless you and may God continue to use you for his glory.